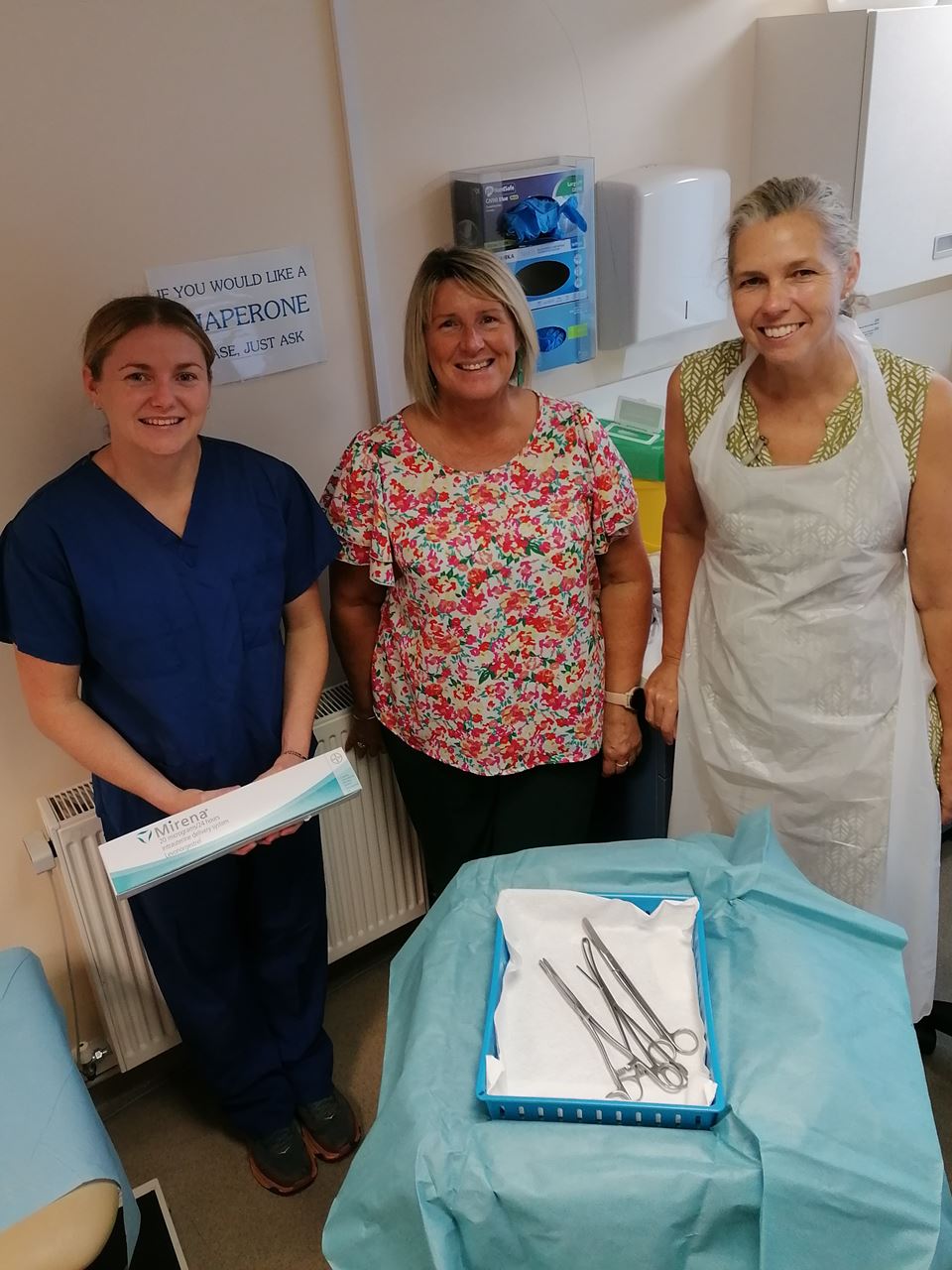 27th Sep
Funding From The Naturesave Trust
Penryn Surgery have enhanced their collection of re-usable equipment with the purchase of four sets of instruments for use in their coil fitting and removal clinics. These have been provided with a generous grant from the Naturesave Trust.
Dr Christine Dunne said 'Having enough equipment that can be sent for sterilization after each procedure, makes a huge impact reducing the amount of single-use plastic we use in our weekly clinics. These instruments replace plastic items that had to be disposed of after each patient and were not in keeping with our 'Greener Practice' aims and policy.'
The Practice has achieved their 'Gold Award' in the Green Impact for Health Scheme. This scheme is part of the United Nations award-winning Green Impact programme designed to support environmentally and socially sustainable practice within organisations. The toolkit is being used by over 1400 General Practices across the UK.
The Naturesave Trust is funded by the activities of Naturesave Insurance, the UK's leading ethical insurance provider for individuals, businessess, charities and community groups.
Photo shows R-L: Dr Christine Dunne - GP Partner, Claire Coleman - Assistant Manager , Dr Louise Sworn – GP Registrar
14th Aug
Autumn 2023 Flu Vaccinations
We don't want to wish the summer away but we're already looking ahead and planning our flu clinics which will take place in September.
3rd May
Switchboard Changes
Our switchboard options have changed:
option 1 - reception
option 2 - prescription queries
option 3 - dispensary
option 4 - *for health professionals only
Hendras pharmacy next door to the surgery have a direct dial number 01326 371424
Hendras pharmacy at 44 Market Street, Penryn have a direct dial number 01326 373357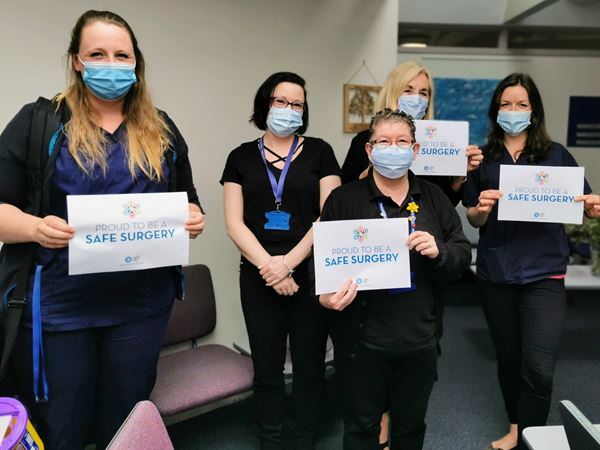 25th May 2022
Safe Surgery
We are delighted to announce that we have been recognised as a Safe Surgery. This is a scheme run by Doctors Of The World to enable anyone to register with a GP in England without facing barriers due to lack of ID, permanent address, no NHS number and regardless of their immigration status.
This means we have satisfactorily demonstrated that we welcome everyone who lives within our catchment area to register with our practice.
We do not require proof of ID, address, NHS number or immigration status in line with NHS England recommendations.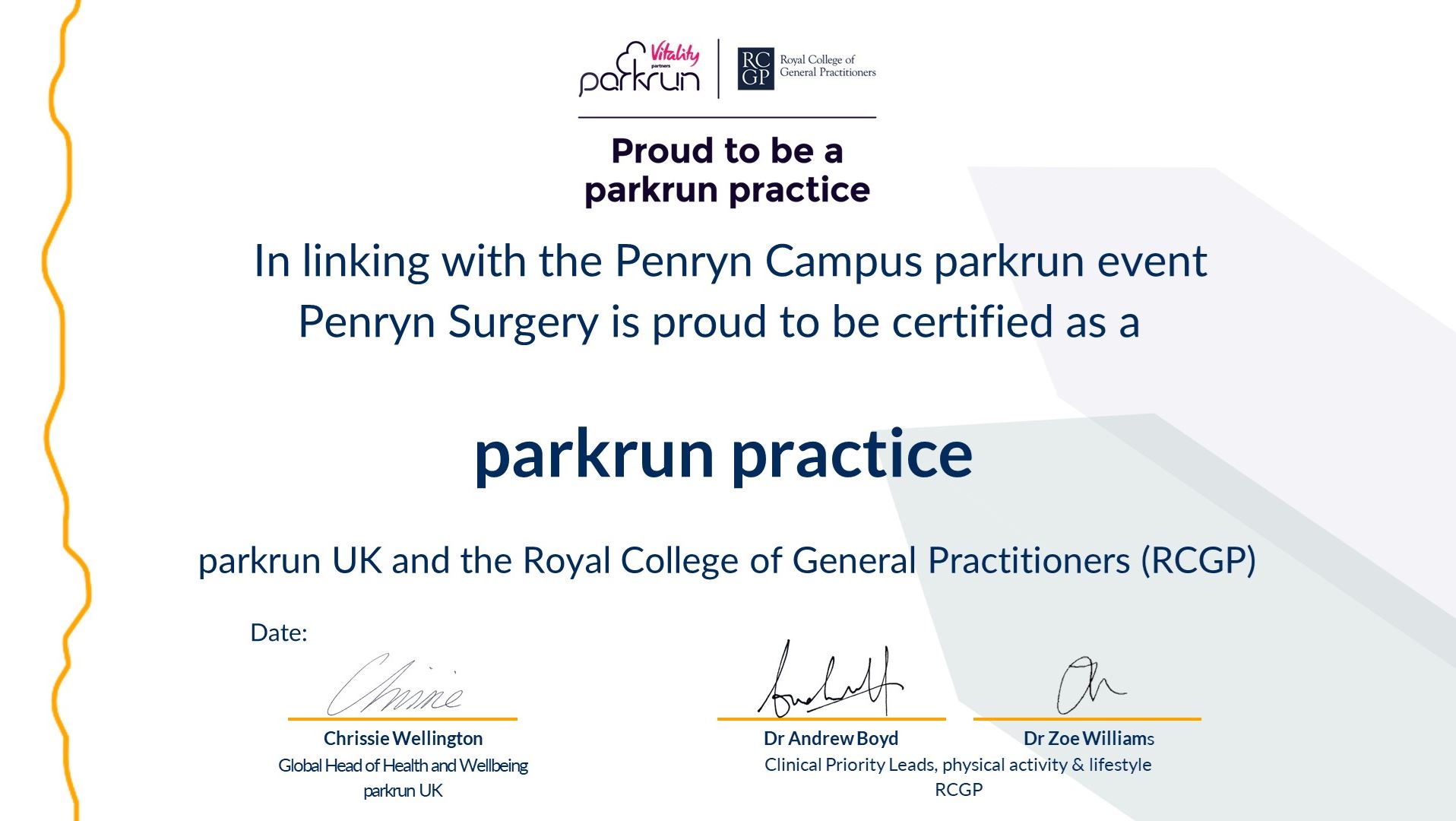 19th Nov 2021
We're a parkrun practice!
As part of our Active Practice Charter, we've joined with the Penryn campus parkrun to encourage our staff teams and our patients to take part in the weekly parkrun event on Saturday mornings.
For more information on the health benefits of parkrun, volunteering or just turning up to support, visit our Parkrun page
---