We are an accredited Active Practice
In recent years evidence has become stronger that increasing physical activity and reducing sedentary behaviour are crucial factors in improving the health of our nation.
Many of the patients who attend a GP surgery on any given day would benefit from being more active and spending less time being sedentary.
We would encourage all our patients, no matter what their current health to be active and recommend visiting the following website to learn about types of exercise. including how it can benefit your specific medical condition.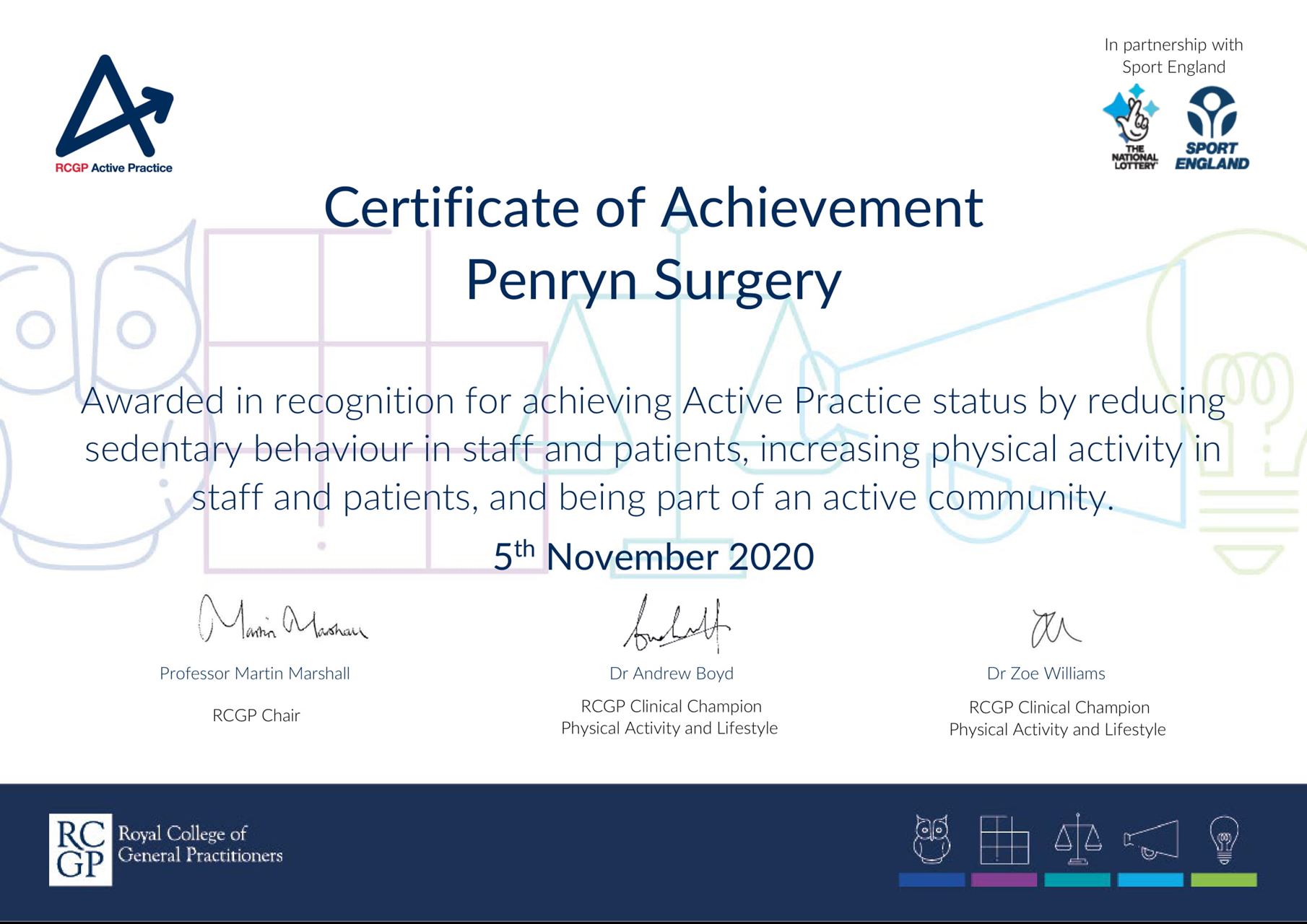 Walking is an excellent way to stay healthy that can become part of your everyday life. Visit walk4life.info for more details.
Many of our plans for surgery based and local activities have been put on hold this year but once our way of life returns to something close to normal we will be introducing the following:
Check our TV screens and waiting room notice boards for information on simple exercises you can do at home to increase mobility.
Our GPs may discuss and prescribe physical activity as part of your consultation.
We will have a physical trainer coming into the Practice showing patients and staff exercise ideas.
We will become a ParkRun Practice.
Several members of our team cycle to work and we support and encourage this by taking park in the Cycle to Work Scheme.
Working with our Social Prescribers to help patients find a physical exercise to improve their overall health and wellbeing.
Follow us on Facebook @penrynsurgery where we share ways to get fit in the local area
For patients with long-term conditions such as diabetes, asthma, heart and lung disease, ask your nurse at your next appointment how you can can safely exercise to improve your overall health.