What is parkrun? What is a parkrun practice?
parkrun is a free 5km event that takes place every Saturday morning at 9am all over the world.
parkrun is a positive, welcoming and inclusive experience where there is no time limit and no one finishes last. Everyone is welcome to come along, whether you walk, jog, run, volunteer or spectate.
parkrun UK and the Royal College of General Practitioners (RCGP) launched the pioneering and successful 'parkrun practice' initiative in 2018. Under this initiative, GP practices of all sizes are encouraged to develop close links with their local parkrun event to become 'parkrun practices'. So far, over 1,500 GP practices around the UK have signed up.
We have a new parkrun on our doorstep at Penryn Campus which starts outside the Tremough House building. The aim of becoming a parkrun practice is to help improve the health and wellbeing of both our patients and staff by promoting participation in these fantastic, free weekly events.
Health and other benefits of parkrun
Taking part in parkrun can have a positive impact on physical and mental health.
Patients who do not feel confident in waking or running 5km can carry out a volunteering role, which has evidence in increasing wellbeing as it allows patients to be active, be part of a community and be outdoors.
Do not worry if you feel you don't have the ability to run or walk. parkrun is inclusive and support from others taking part will increase your confidence.
Why not start with a volunteering role at the finish line or just come along and clap or cheer as the participants go past?
We look forward to seeing you there!
How to sign up to take part or volunteer
Registration is completely free and only needs to be done once, whether you intend to walk, jog, run, or volunteer or do a combination of all these things! Simply complete the registration form, print your barcode and head down to your local event.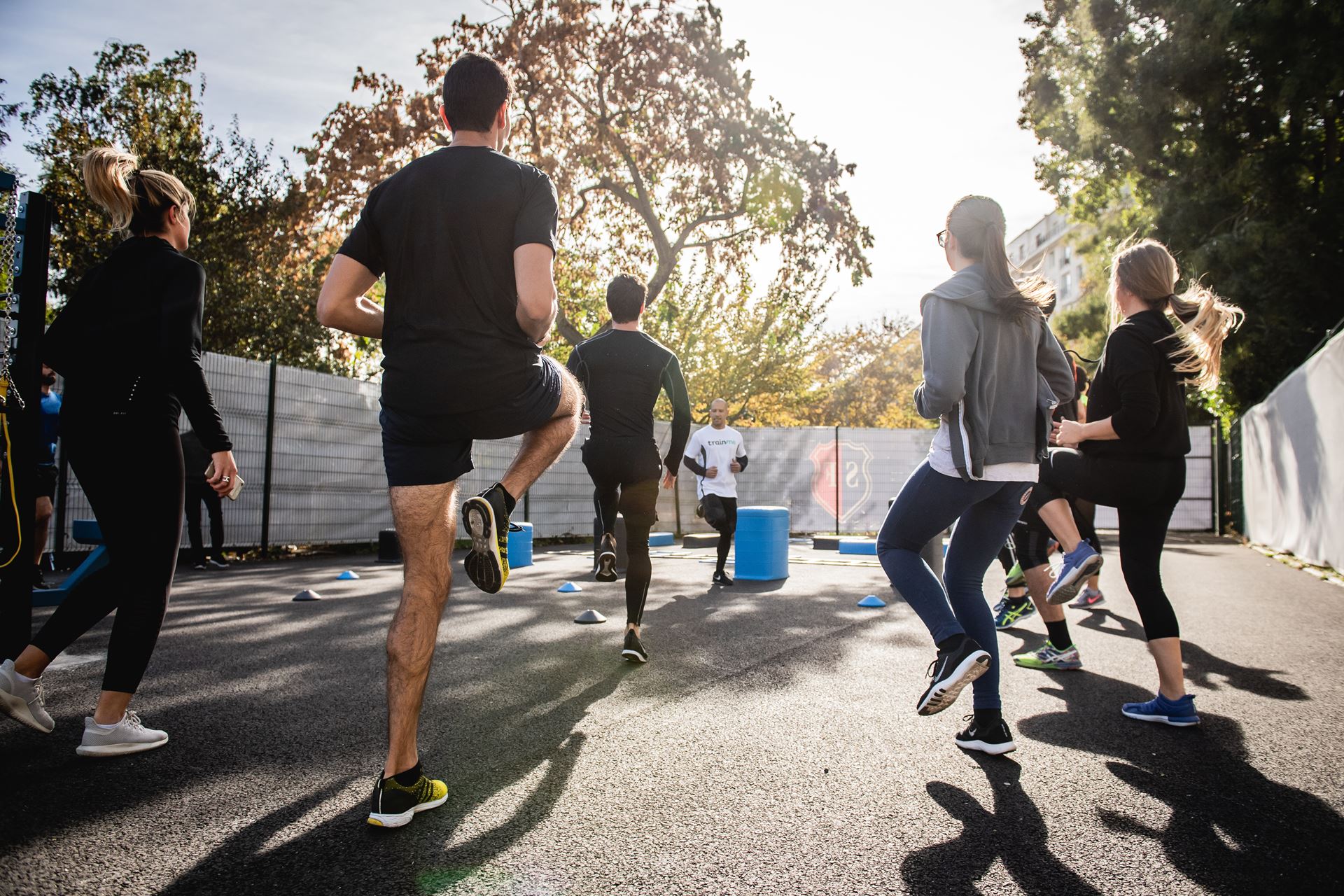 Send us your photos
If you take part in any way at the Penryn campus parkrun, we'd love to feature your photo in a gallery on this page.
Please note, we are unable post a photo without consent of the person/people shown.
Please email them to letters.penryn@nhs.net for the attention of Claire, giving written consent for us to share them.
What happens on the day?
Arriving – Make sure you bring your barcode with you on the day. It is best to get there a little early at about 8:50 to warm up. Park above the campus sports centre and walk down the path to Tremough House.
Briefing – There is a briefing which takes place just before 9:00 (which will be important for people who have never attended before).
The route – The route is very well marked and volunteer marshals will be at various points on the route to direct you. The marshals are all in contact with each other by radio or mobile so if you need assistance or there is a medical emergency they will be able to contact the coordinating team.
The finish – At the finish line, back outside Tremough House, you will be handed another barcode, which shows your overall position and then directed to where both bar codes are scanned and you are finished.
Post Run – Afterwards, many people will stop for a chat and a tea/coffee in the Stannary Cafe.