Configure Appointment Details
HOW TO REQUEST AN APPOINTMENT
We use 'Klinik' for all appointment requests for our doctors.
Patients enter details of their symtoms including how long they have had them and are also able to enter free text to give the doctors viewing the requests as much information as possible.
This is an online system open from 8am to 2pm Monday to Friday, meaning no more battling the phone system. For those unable to use a computer you can still call reception who will phone you back on the same day to fill in the Klinik form over the phone with you.
Click 'START HERE' below to request an appointment
A GP reviews EVERY submission, and triages appointment requests BASED ON URGENCY
To read more about Klinik please click here
Before You Book..
Many conditions will resolve given time and sensible self-management. Others don't require you to see a GP to get a referral.
Have you thought about trying our self-help section to see if the problem you have can be treated yourself, or even by self-referring yourself to the department you require?
How to Book Appointments
We offer a mix of advance and 'same day' appointments based on the urgency of symptoms. If you wish to see a specific doctor we advise booking in advance wherever possible and state your preferred GP on the on-line Klinik form.
All appointment requests should be made via Klinik
If you are unable to access our website or do not have a smartphone, please call our reception team who will be able to assist you.
After 08:00 please phone:
01326 372502 option 1 for appointments at Penryn
After 08:30 please phone:
01209 860170 for appointments at Stithians (local residents only)
01326 250861 for appointments at Mawnan Smith (local residents only)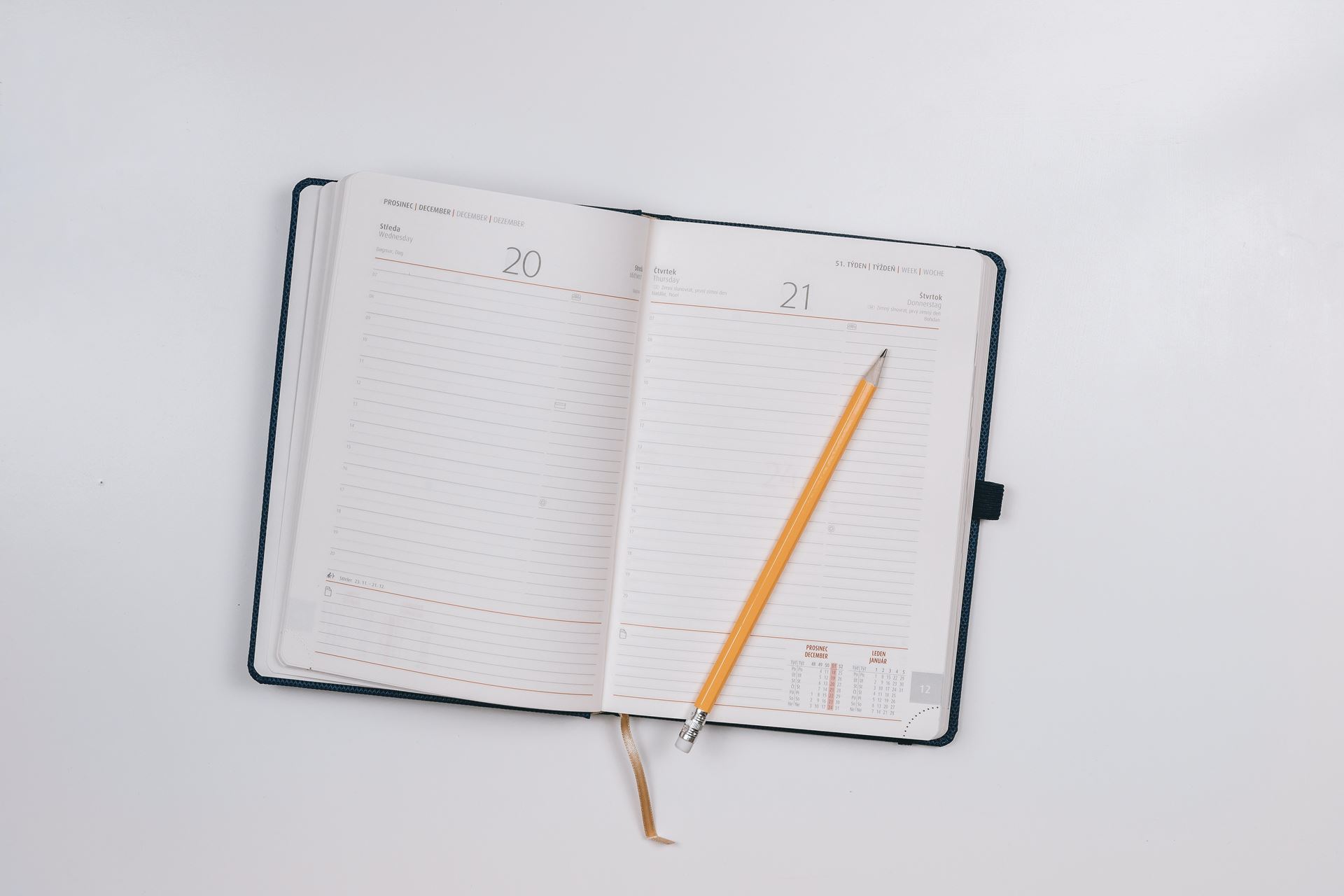 Cancel an Appointment
It is important that you inform the reception staff if you are unable to attend your appointment, this will allow that appointment to be offered to another patient. If you fail to notify the Practice that you are unable to attend, you will be sent a text informing you that you have defaulted from your appointment. Persistent defaulters maybe removed from the list.
You can inform us either via Klinik or phone if you need to cancel an appointment.
Penryn Appointment System
When booking appointments, either via the Klinik form or via our trained reception team, you will be asked a number of questions. Asking these questions will ensure that we can get the right type of help for you quickly from the most appropriate member of our practice team.
This type of appointment system is called Total Triage
This system has been put into place by the surgery so we can get the right type of help for you as quickly as possible, this may include a member of our Nursing Team, Practice Pharmacist, Minor Illness Nurse, First Choice Physio (MSK) Emergency Care Practitioner, Clinical Pharmacist or one of our GPs.
All our reception team have received both face-face training by EPI and online training and use red flag protocols devised from national guidance.
Appointments are for one issue or symptom and are 10 minutes long. Double appointments are available on request for complex or multiple problems and should be requested at the time of booking. This will help the Doctor keep to time and save patients having to re-book.
We are constantly reviewing our appointment system to ensure that we meet the needs of our patients.
Our aim is to:
Provide care to patients who have a medical problem which needs to be dealt with on the 'Same Day' which cannot wait
To facilitate 'continuity of care' by having sufficient appointments available to allow patients to book in advance with all members of our clinical team including the GP of their choice.
The practice is able to offer a variety of appointment types with a GP including both telephone consultations and face-to-face appointments.
We will do our best to accommodate your preferred time and day but please try and be flexible.
We endeavour to answer calls as quickly as possible. If you do find yourself in a long queue, we do appreciate that this can be frustrating but, while you have been waiting for an answer, our reception team have been busy doing their best to help those who have queued in front of you and they deserve to be treated with dignity and respect.
If you would like to see a specific doctor or would prefer a male or female doctor, please make this clear.
Advance Appointments (Booking Ahead)
These appointments are for 'routine conditions' that aren't urgent (e.g. acne) or long-term conditions (e.g. knee arthritis). They can be booked up to six weeks in advance and can be made with the clinician of your choice. Trying to maintain continuity by consulting the same GP about the same problem is very helpful.
Every doctor and nurse has a number of daily appointments which are available to book in advance.
Same Day Appointments
It is important for us to reserve some appointments to book on the "same day" so that we have sufficient capacity to see patients with more pressing medical needs. These would likely be such things that can't wait for an Advance appointment (e.g chest infections, tonsilitis). We will try and accomodate requests for specific GPs but this may not be possible.
Duty Appointments
With the aid of Klinik we triage all appointment requests so that the most unwell patients are seen the quickest. The most urgent cases are seen by our duty team, consisting or a GP and specialist paramedics.
If you are unsure you can call 111 who will advise you if your problem requires urgent attention and direct you acordingly.
Please note this is not an emergency service and does not replace 999.
Telephone Consultations
If you feel that your problem or issue could be dealt with by telephone, please request a telephone consultation appointment with one of our Doctors.
This might save you a trip to the surgery and it helps us to manage valuable face to face appointments.
Good examples of matters that may be dealt with outside of face-to-face appointments are: discussion of results, completion of forms, sick notes and medication queries.
The doctor will phone you back at a pre-arranged time and if they do wish to see you in person, they can arrange this when speaking with you.
Nurses & Healthcare Assistants
Our Practice Nurses see patients by advance appointment only. Their clinics run from 08:30 to 17:30 Monday to Friday.
They are able to offer advice and treatment on:
Routine Immunisations
Childhood Immunisations
Travel Immunisations
Anti-coagulation
Dressings and stitches removal
Urine testing
Contraception
Chronic Diseases: Diabetes, Asthma and COPD
Our HCA team are able to take blood, perform ECGs and blood pressure checks and undertake annual health care checks.
Extended Hours
We have appointments available on one or two evenings per week and some weekends.
These are very popular with working people. Please ask reception for details.
Staff Training Sessions
On the first Wednesday of each month, Penryn Surgery hold a staff training session between 1pm and 3pm.
The Practice remains open for medication collection and any pre-booked appointments. Our telephone greeting advises patients who call during this time that we are closed, but we are able to deal with any emergencies that cannot wait until we re-open at 3pm. Our reception and prescription enquiries desk will not be available during these 2 hours.
Home Visits
Whilst we encourage our patients to come to the surgery, where we have the proper equipment and facilities available, we do appreciate that this is not always possible.

Please consider the following guidance when requesting home visits:
Please ensure visits are requested before 10AM
Only request visits where strictly necessary. Many queries can be dealt with over the telephone.
Most visits will be telephone triaged by clinicians before we come to see you and visits will be conducted by a doctor or emergency care practitioner (ECP)
Only request visits for housebound patients where clinically appropriate. All non-housebound patients will be requested to attend the surgery.
It is always preferable to see patients in a clinical environment with the appropriate equipment.
We are more likely to be able to see you in a more timely fashion at the surgery as opposed to a visit.
Lack of transport to get to surgery is not a valid reason for a home visit
Do not request home visits in cases of medical emergency – please call 999 instead.
Requests received after midday may be visited the following day unless the clinician agrees there is a medically urgent need.
If you are experiencing problems with transport to the surgery there is a charity car service based in Cornwall called T.A.P Transport Access People, who will bring you to the surgery for a nominal charge (tel 01872 223388)
Please give accurate directions on the Klinik form and it is vital that we have a phone number to contact you on.
Reduce Your Travel To The Surgery
By using telephone consultations and making the most out of telephone appointments, emailing photographs and receiving documents by text or email, you can reduce the amount of unneccessary travel to the practice.
There will always be a need for face-to-face-appointments: but if we keep these to a minimum we can all reduce our travel-carbon footprint.
Whever possible use public transport or perhaps you live close enough to the surgery to walk or cycle to your appointments or to collect medication? For bus times visit https://www.firstbus.co.uk/